By Brian H. Bragg
About the name Bragg . . .
Two likely origins of the Bragg surname have been cited by researchers Charles Guarino and Albert Seddons, who many years ago distributed a syndicated newspaper column on family names and heraldry. In a 1967 column they proposed that one possible origin of the Bragg name was a word for describing the character of a person; the other possible origin was a fanciful derivation from the name of a Scandinavian god.
In the Middle English vocabulary was a word spelled "bragge", which meant lively or vigorous. The Norman word "braggi" described a man of great accomplishment, a hero. When a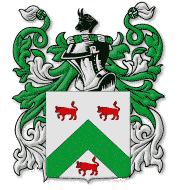 clerk encountered the task of entering into official records the names of two individuals who bore the same personal name, he often added such a descriptive word to differentiate between the two. Thus, by the decision of a small town clerk, the Bragg name was born.
The Norsemen — Danes and Scandinavians — left a great impact upon the British Isles and the process of name-giving. Their god of wisdom and eloquence was called Bragi. At Scandinavian sacrificial feasts, a horn consecrated to Bragi was used as a drinking cup by guests who vowed to do some good deed worthy of being immortalized in verse.
The name Bragi was honored as a personal identification, and it eventually evolved into a surname. Bragg is the result in England.
In heraldry, the Bragg crest is shown as a silver background with a green chevron surrounded by three red bulls.
One of the earliest records of a Bragg name was made in 1243 when Walter Bragge, a landowner, was listed in the Assize of Sommerset. Henry Brag appears in 1275 in Wiltshire.
The first Bragg to travel to the Americas is believed to have been Thomas Bragg, who accompanied Capt. Christopher Newport on a 1610 voyage to Virginia, carrying the English emigrants who established the new settlement of James Town. Thomas was reputed to be one of several Bragg brothers who migrated from England in the early 17th Century to outposts in colonial North America. including Massachusetts, Maine and Nova Scotia.
Thomas, born in England about 1579, was the 8G-grandfather of the author of this account. Although no written record of the marriage is known to the author, Thomas Bragg's spouse is believed by many to have been Mary (Molly) Newport, the daughter of Capt. Newport.
Noteworthy Achievers and Public Figures
In America, the 19th century family headed by Thomas Bragg of Warrenton, North Carolina, is probably the most widely known Bragg family on this side of the Atlantic. The family's second son, also named Thomas Bragg (1810-1872), had a career in public service as a North Carolina state legislator, a prosecuting attorney, the governor of North Carolina (1855-59) and U.S. Senator. When North Carolina seceded from the Union at the start of the U.S. Civil War, Thomas Bragg left the Senate and was later named attorney general of the Confederate States of America. He had a private law practice after the war.
The family's fourth son, Braxton T. Bragg (1817-1876), attended the U.S. Military Academy at West Point, New York, and ranked fifth among the 50 graduates in the Class of 1837. He distinguished

himself as a captain of artillery in the Mexican War and retired from the military as a lieutenant colonel in 1856 to become a Louisiana sugar planter. He returned to uniform in 1861 as colonel of the Louisiana Militia when the Civil War erupted, and advanced to command of the central armies of the Confederacy as a general officer for the Confederate States of America. Gen. Bragg had mixed success as a field commander, scoring some signal triumphs but also sustaining some inglorious defeats. He was with CSA president Jefferson Davis when Davis was captured by Union forces after the war. Braxton Bragg's plantation was burned during the war and appropriated by outsiders through the carpetbagging politics of reconstruction when the conflict ended. Braxton finished his life working for others as a civil engineer in Louisiana, Alabama and Texas.
Writer and reporter Rick Bragg (born 26 July 1959) is probably the best-known American contemporary with the Bragg surname. He was born and raised in northeastern Alabama and worked for several newspapers. He joined the New York Times in 1994. Rick Bragg wrote many NYT stories about high-profile crimes, including the domestic terrorist bombing of the federal building at Oklahoma City, the schoolyard shootings at Jonesboro, Arkansas, and the notorious murder of her children by Susan L.V. Smith in South Carolina. As Miami bureau chief for the Times, Rick Bragg covered the tense and volatile 2000 political tug-of-war involving custody of the Cuban boy Elian Gonzalez. Bragg's work won him the 1996 Pulitzer Prize for Feature Writing for his "elegantly written stories about contemporary America." Rick Bragg is probably more widely known for his books about his family. His All Over but the Shoutin' and Ava's Man both reached bestseller lists. He resigned from the NYT in 2003 after he was briefly suspended for writing a feature story which extensively used the notes and reporting work of an unpaid freelancer without attribution, acknowledgement or explanation. That practice was not uncommon at the NYT and other newspapers, and the Rick Bragg incident might not have risen to public notice except that it occurred during a period when the NYT's credibility was under a cloud for an egregious case of phony reporting by another byline writer, Jayson Blair — a case which eventually cost two high-ranking editors their jobs.
In England, the most highly regarded and widely known Bragg is arguably the writer, broadcaster, historian and arts advocate Lord Melvyn Bragg. He was born 6 Oct 1939 to working-class parents in the far north of England just a few kilometers from the Scotland border, in Carlisle in the county of Cumbria. He began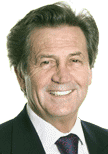 his career with the BBC in 1961. He was writer, editor and presenter of The South Bank Show for London Weekend Television from 1978 until the arts show ended its run in 2010. Prince Charles called the show "one of the most important beacons of the arts this country has been lucky enough to enjoy", and most Britons were baffled by the popular show's cancellation. The annual South Bank Awards show, the British equivalent of the American Oscars, Emmys and Grammys all wrapped into one, has been kept alive, with Melvyn Bragg as host. Bragg also remains the erudite host of the BBC Radio 4 program In Our Time, a weekly intellectual discussion of historical figures, philosophy, culture and events which is available as podcast or online stream. Bragg also writes a weekly newsletter about the show, which occasionally reads like a journal of his comings and goings in the daily whirl of London public life. He is the author of more than a dozen novels and about the same number of non-fiction works, including biographies and works on language and literature. He is also a screenwriter. Among his many public roles, Melvyn Bragg is Chancellor of Leeds University (since 1999), president of the National Campaign for the Arts (since 1986) and a governor of the London School of Economics (since 1997). Educated at Wadham College, Oxford, where he read modern history, Bragg has collected 13 honorary doctorates as of this writing (2010). A major supporter of Britain's Labour Party, Melvyn Bragg was appointed to the House of Lords as a Labour Life Peer (Baron Bragg of Wigton) in 1998. Newspaper writer Nick Barratt of The Telegraph of London wrote a story about Melvyn Bragg's genealogy for inclusion in the "Family Detective" newspaper series. The 11 Aug 2007 article was uploaded here on The Telegraph's website.
Musician Billy Bragg is another Englishman well known on both sides of the Atlantic. Born Stephen William Bragg on 20 December 1957 into a working-class family in east London, he is an alternative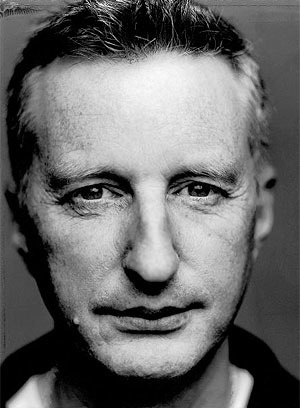 rock musician who plays and sings folk music, punk rock and songs of political protest and social consciousness. He began his commercial music career in 1977. He has recorded more than a dozen music albums. Billy Bragg is a strong supporter of many progressive and left-wing efforts. Bragg has been an active backer of labor causes and candidates for the Labour Party in Britain, and he has been an outspoken opponent of fascism, racism, bigotry, sexism and homophobia. He is an advocate of a multiracial society in Britain. which position has invited harsh criticism by right-wing extremist groups. Writer Nick Barratt did a "Family Detective" piece on Billy Bragg's ancestry in The Telegraph in March of 2007. Barratt's story is here on The Telegraph's website.
The only Braggs to win a Nobel Prize were the father-and-son team of Sir William Henry Bragg (1862-1942) and Sir William Lawrence Bragg (1890-1971). They won the prize in 1915 for their research in physics. In 1912-14 the Braggs had founded a new branch of science of great importance by developing the use of X-rays to analyze the atomic structure of crystals. The idea was first promulgated and explored by the son, William Lawrence Bragg, when he was just 22 years old. He is still the youngest winner of a Nobel Prize. Both father and son were English, but the son was born in Australia when his father was professor of mathematics and physics at the University of Adelaide. During the First World War, William Henry Bragg led Britain's research on the detection and measurement of underwater sounds to locate submarines. In acknowledgement of this work, as well as his scientific eminence, William Henry Bragg was knighted in 1920 by King George V. Having been a fellow of the Royal Society since 1907, he was elected president of the Society in 1935. He had 16 honorary doctorate degrees at the time of his death. William Lawrence Bragg, the son, was knighted by King George VI in 1941. Later, he focused on applying physics to study the structure of proteins and to solve biological mysteries. As director of Cambridge's Cavendish Laboratory, he supported the work of Watson, Crick and Wilkins in their monumental 1953 discovery of the structure of DNA.
In the arena of commerce, the Bragg name most often seen by American consumers is on the products of a health food company called Bragg Live Food Products, based in Santa Barbara, California. The company's best-known product is its organic apple cider vinegar, sold by independent and chain foodstores, health food retailers and food supplement stores. The company was founded by Paul Chappius Bragg (born February 6, 1895, in Batesville, Indiana). Paul C. Bragg was an entrepreneur whose eagerness for Hollywood-style self-promotion led him to fabricate tales about his life and achievements. For example, in the 1920s and 1930s, as a traveling lecturer on healthy lifestyles and evangelist for his own methods, Paul C. Bragg added 14 years to his own age in an apparent effort to exaggerate the benefits of his health regimen. He falsely claimed to be a descendant of Gen. Braxton Bragg (see above), though genealogy records show Gen. Bragg and his wife had no children. There may be truth in some of the health-related teachings of this man who called himself a "life extension specialist", but the details of Paul C. Bragg's fabrications and hyperbole give us reason for skepticism. To this day, the Bragg company's promotion leans heavily on celebrity name-dropping. Bragg claimed to have learned his good-health techniques while being cured of tuberculosis in a Swiss Clinic as a young man. He claimed to have wrestled in the Olympics in 1908 and 1912, fought in all the major battles of World War I, played tennis with Teddy Roosevelt and taught TR's sons boxing, and claimed to have founded the first American health food store in Los Angeles in 1912. Researchers have debunked these tall tales by examining historical records, including Census, Social Security, immigration and Selective Service records as well as records in Ripley County, Indiana, where he was born. Paul C. Bragg died in 1976 at the age of 81 but claiming to be 95. The face of Bragg Live Food Products today is Patricia Bragg, who still clings to the fiction that she is Paul C. Bragg's daughter. Actually, she was born Patricia Pendleton in 1929 in Oakland (Alameda County), California, and was Paul's former daughter-in-law. Patricia was married to Paul's son, Robert E., from whom she was divorced in 1956 after Robert accused her of scandal involving his father.